CONTACT US
Show Attack Ltd
Unit 1, St. James' Business Park
Radcliffe-on-Trent
Nottingham
NG12 2JP
TESTIMONIALS
Read what our clients have to say about our work.
GL Events
"GL Events has been working with Show Attack for several years through local and international projets (FIFA Worl Cup – Brasil, temporary exibition center of Glebe – Island in Australia, French temporay events). The requirements of highly professionnal knowledge, behavior, a high capacity to adapt and the respect of all specifics are always fulfilled .  Show attack teams are always in line with the different demands.
In addition, they have a wide knowledge of the different products that are used in structures building which allows them a high adabtility to all customer requests and the respect of tight schedules.
I would like to mention as well the good relationship and communication assuring good mood and serenity on the building sites."

LOSBERGER DE BOER
"Losberger De Boer has a long standing relationship with Show Attack, who have supplied us with hardworking crews for nearly 20 years."

GL EVENTS UK
"We've worked with Show Attack for more than 15 years, during which time its teams have played an invaluable part in GL Events UK's partnerships with major racecourses, motorsport events, and all kinds of domestic and international sporting and social occasions. Show Attack were part of our temporary event infrastructure delivery for the London 2012 Olympics and more recently, supported our massive temporary structure installation for the HNA Open de France. The teams are reliable and punctual, understanding and adopting GL Events' operational objectives while delivering high standards of work. I know I can rely on Show Attack to supply teams who are helpful and a pleasure to work with."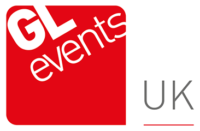 SITERITE
"Supplying specialist labour in the marquee industry is very hard to get right, as, unlike building sites, on event sites deadlines have to be adhered to, after all, they can't just change the event date. Show Attack recognise these needs very well and have the skilled labour that is flexible enough to achieve these goals."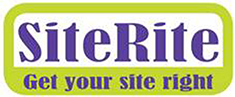 AERTERNAM TECHNICAL SUPPORT
"As an event project manager it is always a worry as to what type of labour you are dealing with. I have no such worries when I have Show Attack Crews on site
I have worked with this company on many prestigious and demanding projects both in the UK and overseas and Show Attack have met every expectation and demand asked of them with total professionalism, commitment and flexibility…. that is as good as gold for any project manager."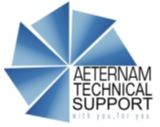 NEPTUNUS STRUCTURES
"I have been involved in building temporary structures for over 20 years and in that time I have consistently utilized the services of Mick and his team at Show Attack to provide the labour which has helped deliver numerous large scale projects. Show Attack consistently supply the type and quantity of trained and experienced resource we need and, if problems do arise, Mick and his management team are always on hand to help meet the challenges and deliver the end results."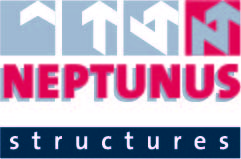 AGANTO
"Aganto have been working closely with Show Attack for over 12 years on various projects around the UK on a weekly basis.
Mick & his team always deliver for us, even at short notice when we have required additional crew members at site they provide the correct manpower.
All Show Attack crews know how Aganto works and deliver projects on time to a very high standard that we require. Staff are always on time and reliable arriving with the correct PPE and necessary tickets to operate equipment.
Aganto would not hesitate to recommend Show attack as you can rely on them working with you at all times. Very easy to work with and always helpful, credit to Mick & his team."